Why a Vegan Lip Balm is Your Best Bet!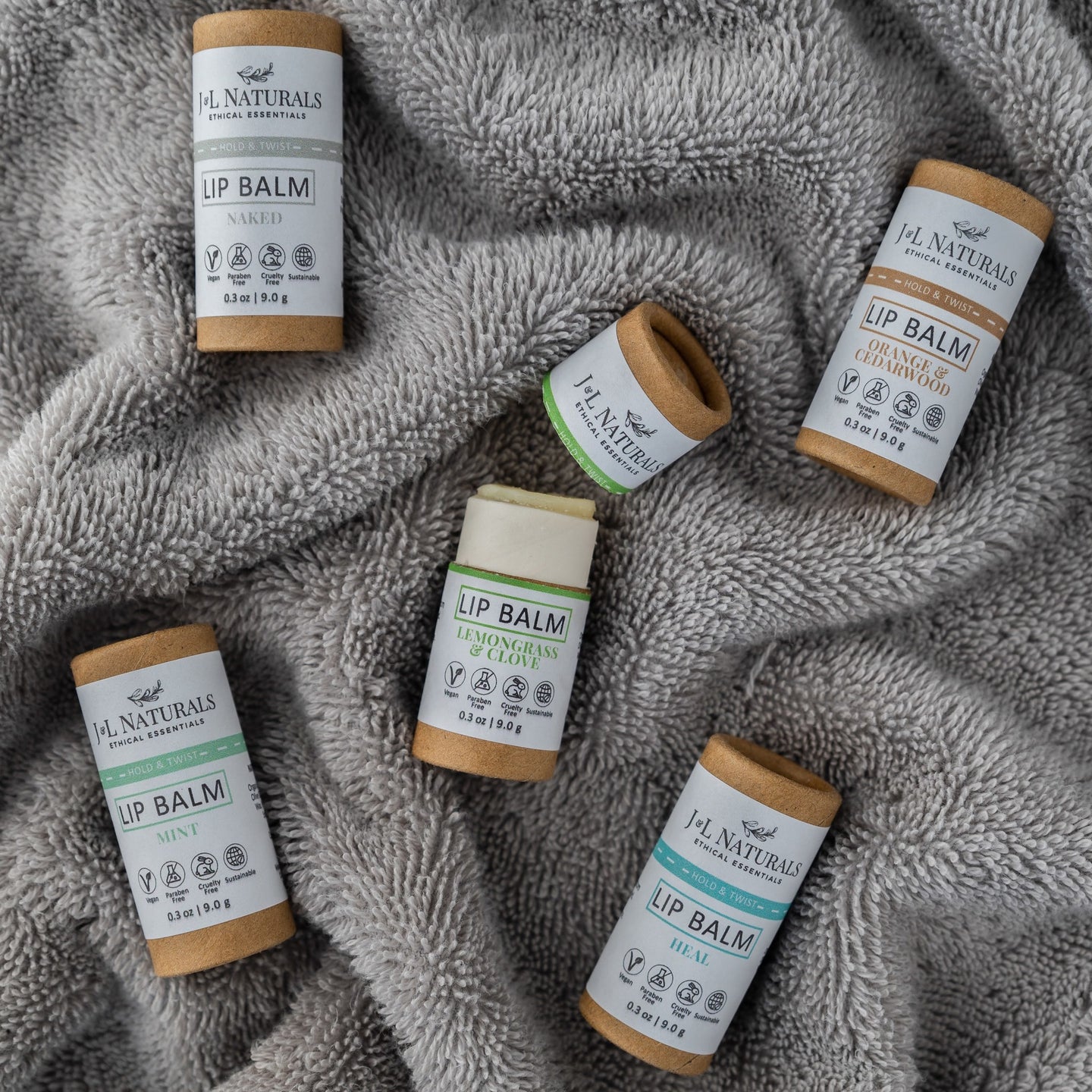 It's your small stick of glossy, scented, and slightly tinted cream. You coat your lips with it and it gives them instant sheen and smoothness. It does its job in windy and cold seasons when your lips tend to break and chap. In the heat of summer, it's the source of comfort for lips dried and sun-kissed. A beauty kit is never complete without it.
In whatever form they may be, and whatever the season, we simply can't live without our lip balms. We keep our lip balm inside our purses or pockets wherever we are. It's lip protection and comfort on the go. 
But why do we rely on our lip balms?
Cracked, blood-blotched lips are just unsightly and painful! So, we give a big thanks to the lip balms that have us smiling as wide as we can through any weather! Our lips do not have oil-producing glands, so they cannot stay nourished and moisturized on their own. They're also a lot thinner than the rest of our skin, so they need all the protection that they can get. Plus, don't our lips easily get all the attention? Lip balms have kept our lips looking healthy, plump and smooth throughout the years.
You may have used up countless lip balms that have left your lips dry and in need of more after a few minutes, not to mention the environmental impact the empty plastic tubes have just piling up in landfills, rivers, and oceans. Sadly, up to 1 billion plastic lip care containers are actually going to waste each year, and that doesn't leave you smiling, does it? We're changing that1
That's why a vegan and zero waste lip balm from J&L Naturals is just your best bet! See what are inside every J&L Naturals Lip Balm tube. 
Our Lip Balms have Shea Butter, one of the best ingredients in lip products, that's behind every silky smooth application. With a main ingredient of antioxidant-packed Coconut Oil that will provide ample nourishment and antibacterial properties, too! Follow it up with Olive Oil and Candelilla Wax in every tube, you can absorb and lock in that valuable moisture for extended hours. Bonus, every lip balm of your choice has its CBD variant for that extra healing, moisturizing and nourishing plant-power! Now, you don't need to worry about chemical substances getting through that thin film of skin and into your bloodstream!
More plant-powered confidence from our Lip Balms comes from the sensational essences that get your lips covered. 
NAKED has a natural scent. 
HEAL has refreshing peppermint and eucalyptus essential oils.
LEMONGRASS & CLOVE has citrusy and lightly spiced essential oils.
MINT is peppermint and spearmint in one. 
ORANGE & CEDARWOOD is citrusy and woodsy sweet. 
Rest assured that all our hand-poured lip balms are plastic-free and cruelty-free. Now, every time you pull out the cap of your
J&L Naturals Lip Balm
's compostable tube, you know that vegan stick in your hand is your only best bet!