Benefits of Skin Serum – Natural, Effective and Zero Waste!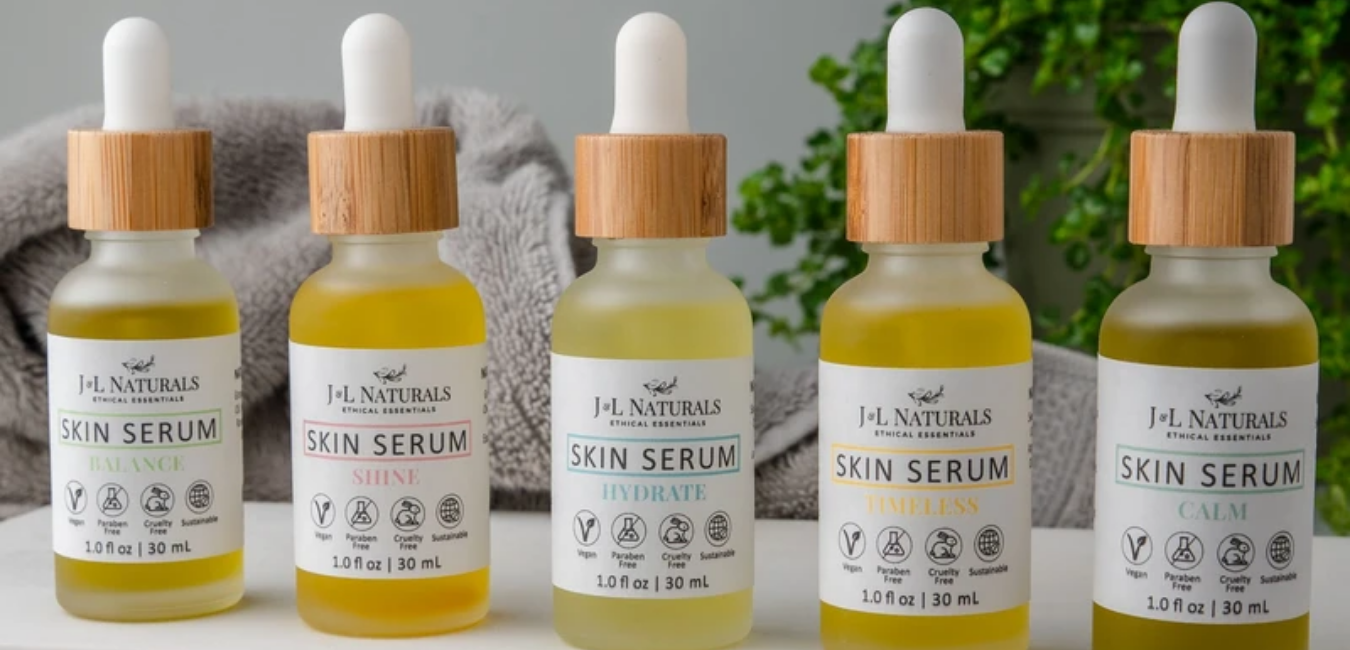 What is a skin serum and why should you use one? 
It's a naturally-derived, highly-concentrated, and easily-absorbed formula that penetrates fast and deep into the skin, providing hydration and nourishment. As we age, our skin needs more of this pampering, and a skin serum can definitely do the job! Many turn to this regimen to address skin issues like breakouts and acne. But you can gain more benefits from using this skin care requisite. 
Benefits of Face Serum
Natural skin serums are power-packed. They contain a high concentration of plant-powered, active ingredients. And being such, you can expect more visible results and more satisfaction compared with other skin products. You can also feel more at ease with using a natural face serum than using a regular one because you can avoid introducing chemicals that may bring more harm than good into your skin.  
A skin serums may be heavy on good ingredients but it surely is light and can be quickly absorbed by your skin. It's non-greasy and non-sticky, just the way your skin would love it. 
They can be formulated for your specific skin-type and to target a particular skin problem. So, a skin serum is powerful yet light, with a formula that will suit your unique skin type! 
The best serum to balance hydration and fight dryness 
Skin Serum BALANCE contains Grapeseed Oil that dissolves excess sebum, and along with Jojoba Oil, helps regulate skin's natural oil production. It also has Extra Virgin Olive oil that protects your skin against free radicals, and more ingredients that can even prevent and heal irritations and breakouts. 
The serum that can prevent breakouts 
Skin Serum CALM has Sweet Almond Oil that calms inflammation while reducing the appearance of scars. It has more natural oils, such as those from Babassu, Tea Tree and Hemp Seed, that are full of antioxidants, and anti-inflammatory and anti-bacterial properties. Calm also has Lemongrass essential oil that helps slough away dead skin cells, and Rosehip Oil that regenerates the skin and heals, reducing breakouts.
The serum that can quench the skin's need for moisture!
HYDRATE is packed with natural oils from Sunflower, Lavender and Sweet Almond that provide antioxidants and vitamin E, and help retain moisture in the skin. It also has the essences of Rose Geranium that relieve and soothe dry skin. 
The serum for that radiant skin!
SHINE is formulated with the tone-enhancing and brightening Organic Argan, Grapeseed, Sweet Almond, Ylang-ylang and Rose Geranium oils. Let your skin glow naturally without the puffiness!  
The serum for ageless beauty
TIMELESS is infused with natural oils, like that of Jojoba, that will protect you from free radicals, heal and repair your skin. It also has antioxidants-rich Grapeseed oil that can even out and enhance the glow of your skin tone! Organic Argan Oil will also work to improve the elasticity of your skin and tighten its pores. And with Clove essential oil, fine lines can be reduced and blood circulation increased to help your skin stay youthful and glowing. 
The serum that cares for nature! 
J&L Naturals Skin Serums are not just created to care for your skin. They are also made and packed in a way that gives back love and care to their source, Mother Nature.  The powerful and natural, yet lightweight, mixture of ingredients are carefully packed in recyclable bottles and biodegradable packaging. That's zero waste and more benefits from your skin serum!