Say Hello to that Healthy, Growing Beard!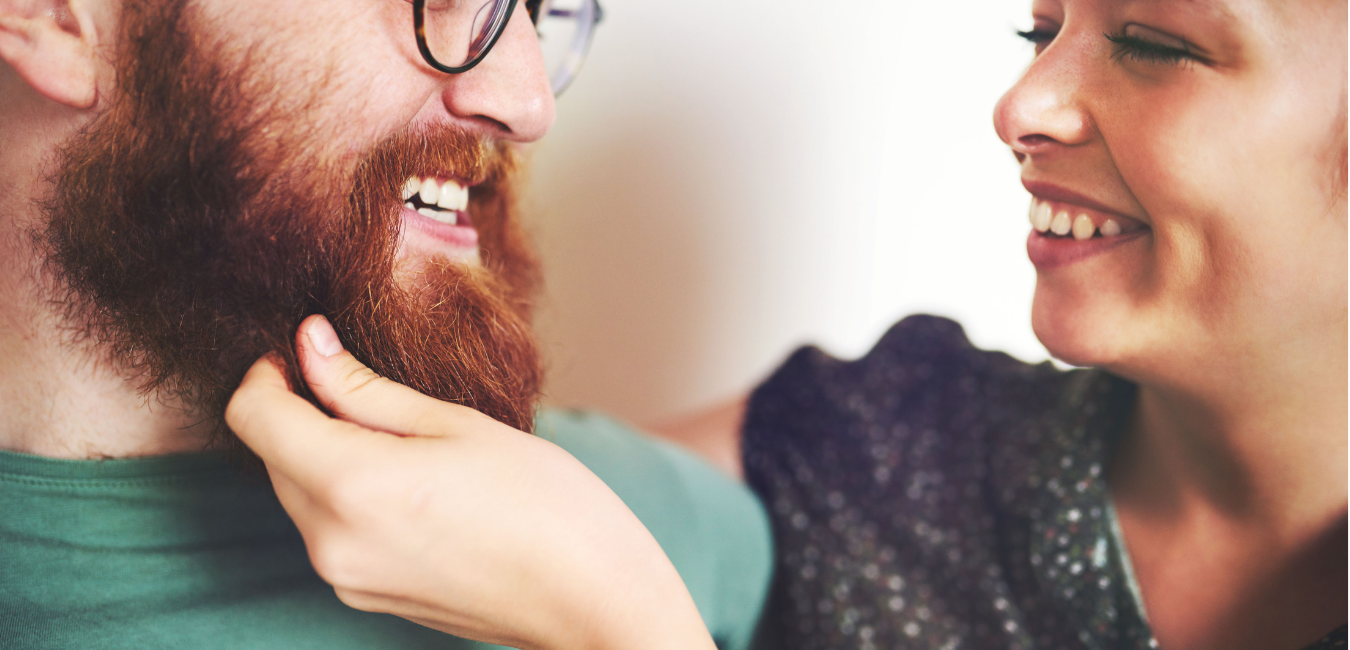 It's really not just the skin that matters when it comes to their face. Men are endowed with another asset, the facial hair, and this has paved the way for the creation of skin and hair care essentials just for them. And as your favorite vegan brand, we only want you to have the best kind of care for men that is 100% from nature with love! So, make way for J&L Naturals' best vegan, beard regimen! 
Start with the main variants. J&L Naturals Beard Oils come in Growth, Hydrate, and Strength, each with your choices of signature scents and their CBD isolate-infused counterparts. 
Hydrate is our smoothing formula that penetrates deep to provide ultra-hydration to tame a scraggly beard. (Ingredients: Olive Oil, Coconut Oil, Jojoba Oil, and Argan Oil) 
Our ultra-nourishing formula, Growth, stimulates hair follicles so you can grow a long, healthy beard.
(Ingredients: Coconut Oil, Olive Oil, Grapeseed Oil, Jojoba Oil, and Castor Oil) 
And with its ultra-repairing formula, Strength can strengthen, protect, and repair damaged hair.
(Ingredients: Grapeseed Oil, Coconut Oil, Jojoba Oil, Argan Oil, and Castor Oil) 
Let's see what differences their signature scents and essences can make! 
Cedarwood and Tea Tree: Reduces hair loss, unclogs hair follicles
Cinnamon and Peppermint: Stimulates hair growth, increases circulation
Clove and Ylang Ylang: Increases circulation, stimulates hair growth
Lemongrass and Clove: Moisture & hydration, stimulates circulation
Some love the natural essences of the beard oils' main ingredients and choose the unscented Naked. CBD isolate also provides extra nourishment and moisture. It's all the beard essentials and solutions in one recyclable, zero waste bottle!
Now, what did our friends have to say when they tried J&L Naturals Beard Oil regimen?
 "Love this stuff. Bought it for my hubby as he has some dry skin under his beard. It's the perfect amount of moisturizing without feeling greasy and it smells fantastic. Woodsy and clean, but not overpowering."
-Bernie C., Cedarwood & Tea Tree | Hydrate Beard Oil
"My beard is very coarse and grows in curly. This beard oil helps the hair lay down better and my beard feels much softer now."
-Gregory, Cedarwood & Tea Tree | CBD Hydrate Beard Oil
"My skin under my beard gets really dry and flakey so I tried this beard oil and NO MORE FLAKES! Not only that, but my beard is the softest it's ever been before. It doesn't crunch when I touch it anymore. Highly recommended."
-Eddie, Cinnamon & Peppermint | CBD Growth Beard Oil
"This is the first beard oil that I've used that I can actually tell a difference in how fast and thick my hair is growing in."
-Otto, Clove & Ylang Ylang | CBD Growth Beard Oil
"I bought this for a couple of tough spots to grow and after a few weeks I can see my beard has grown quicker and the bare spots look more full. I will certainly keep buying this beard oil."
-Rhys, Cedarwood & Tea Tree | CBD Growth Beard Oil
Many have stopped seeking for the right beard care when they landed on J&L Naturals. So check out our page specially dedicated for Men, and find out that you can have more than the usual care, only here at J&L Naturals!